We are using Confluence as our internal documentation platform. It's a gorgeous tool that really helped to bring our documentation to the next level. There is only one thing that I dislike about it: The show "X more child pages" link in the sidebar. I highlighted the troublemaker in the picture below that I captured from one of Atlassian's demo videos.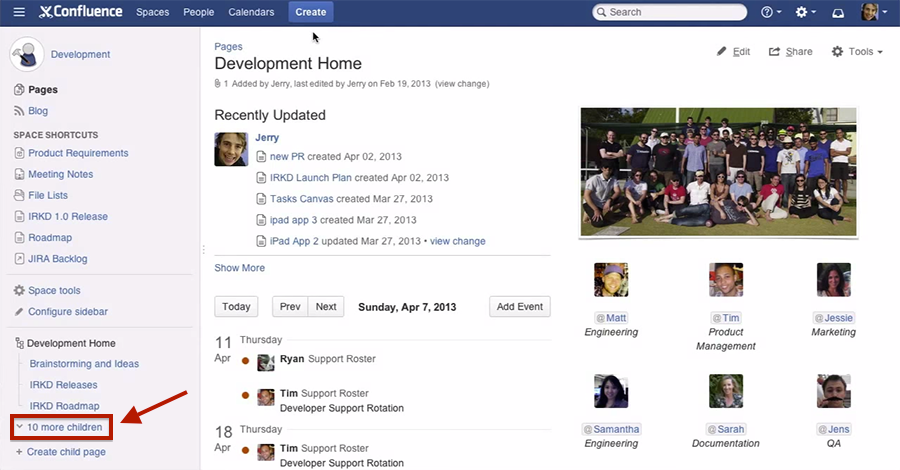 Tired of all the complex solutions? found on Google I created a simple Tampermonkey userscript that automatically clicks the link if present. It is inserted into all pages that contain the keyword confluence in the URL and checks if it's really a Confluence page. If so, it clicks the "X more children" link as soon as the page is ready. Thereby you immediately see all available child pages. It's a major timesaver in my daily workflow.

You can download it for free on GreasyFork.